Katarzyna Andrzejczyk-Briks
Dejan Sudijic wrote in his book 'The language of things' wrote: "Design is so infinitely fascinating because it constantly changes its parameters and objects of interest. Design can be about creating new forms, but not necessarily, it can be about objects, but not necessarily." The role of design as profession is constantly growing. New areas occurred: designing food, user experience or social innovations. After 60 years of its existence the Association of Industrial Designers is also planning a change. Since design is not confined to creating for industry, the oldest industry-specific association in Poland will call itself Design Association SPFP. This is a sign of the time. Design not only influences the quality our lives, but also serves the innovation. It holds great promise. However large-scale industrial design has its shadows – landscape change, world filled with trash, soil, air and water pollution, carbon footprint left by our online activity. Many of us feel overwhelmed by the information about environmental or technological threats, we visualize catastrophic future. But between dystopia and utopia, there is a path of realistic optimism. We still have a chance to meet the challenge. Global change that would ensure healthier, friendlier, and fairer world is a tough task. A task for decades to come that would require everybody to cooperate: designers, business representatives as well as their clients. Better future won't come by itself, it will result from our decisions and design. Latin participle 'prōiectus' stands for 'something put forward'. Thinking of the future is immanent part of designer's work, who usually sees needs and threats before others do and tries to find solutions to them. Sometimes the changes a designer introduces are revolutionary. Sometimes alterations invisible for outsiders gradually lead to a greater change.
"Better future won't come by itself, it will result from our decisions and design.
Little things matter."
Set of garden tools PASTEL, Designed by: Kabo & Pydo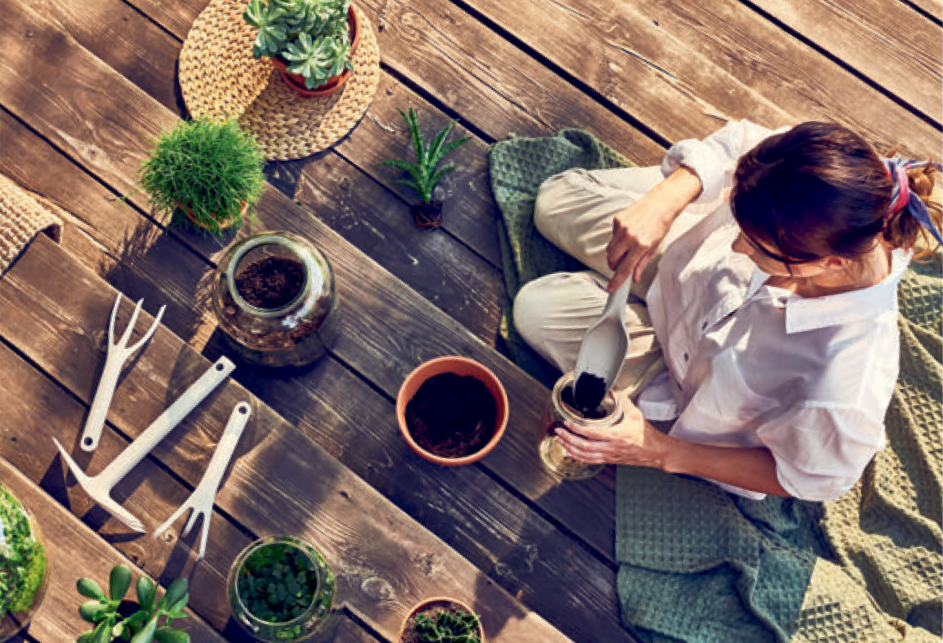 Set of garden tools PASTEL dedicated for amateur home gardeners (designed by Kabo Pydo Studio) consist of spatula, hoe, hand cultivator and fork. They look unspectacular but thanks to anthropometric measurements and balanced gravity centre they are extremely comfortable in usage. Light and handy. They won't wound its user's hands. Lack of notches enables easy cleaning. The material used is matte, nice to touch, resistant and lasting. Designers thought of different user's needs as well as of environmental issues. Minimalistic construction of the tools results from aesthetics and limited usage of materials and injection moulds used for production. This saves the producer's costs, reduces waste, transport costs, therefore also pollution of environment which is beneficial for everybody. Affordable price of the product is also essential.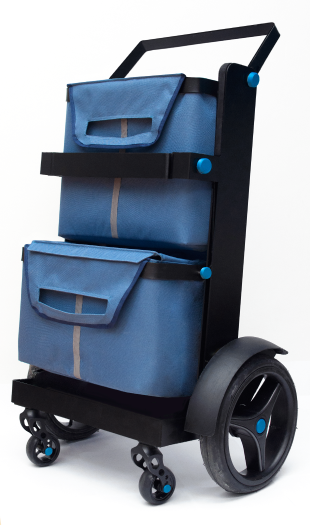 For decades many social groups were 'invisible users' for design. Today we discover the variety of human bodies, needs, capabilities, and expectations. Only small number of products are designed for the elderly people. Multifunctional helper, a shopping bag for people with reduced mobility (designed by Ewa Hiller with Magdalena Katana and Handsome Studio). Electric engine helps to climb the stairs. The exterior of Torba Borba doesn't remind of medical equipment. The product is not cheap, so the seniors are encouraged to share it. It comes with a boardgame that helps to establish the usage schedule and creates an opportunity to meet and build relationships. In the time of the epidemy of loneliness these relationships are invaluable. The project acts as social innovation and was tested and improved in cooperations with seniors. The designer, Ewa Hiller writes: "Little things matter". This sentence is almost therapeutic in the time of disturbing changes. It helps to cope with terrifying vision of global problems that cannot be solved by one group. It even helps to move from the initial state of shock into action. We cannot repair the world at once. Let's start with little things, small changes, with a first step and microscale.